"Highly enjoyable, off the beaten track pub tour..." THE GUARDIAN
"We had a great time! We've been on a few London walks now and this was by far the best and most entertaining!" KAREN YOUNG, London.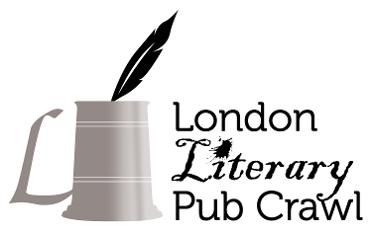 The London Literary Pub Crawl, with Charles Dickens (Deceased!)
Visit the Public Houses and Taverns that inspired generations of writers and artists. And meet Dylan Thomas,Charles Dickens, Virginia Woolf, George Orwell, Anthony Burgess, T.S Eliot and others.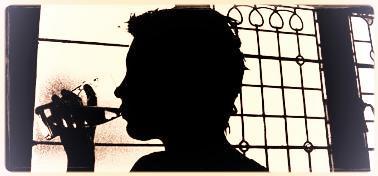 See where the giants of the literary world ate, drank, discussed, thought and worked. The pubs and taverns that inspired some of the greatest creative minds in the world - and still do.
This new and unique tour is artist-led and arranged by the not-for-profit charity The Maverick Theatre Company. It involves local writers and artists from London's West End and the UK TV and Film industry.
We are delighted to announce that the late Charles Dickens and occasionally the late Virginia Woolf have agreed to host the tour! It takes in not only the history of literature in London but some of its contemporary places and spaces too and looks at some key elements in our writers' lives.
Starting in Fitzrovia, and ending in Soho, our tour also includes those pubs and bars associated with the British Film industry and contemporary writers. So you never know who you might bump into...!
Shakespeare's Big birthday!
We're gonna Party like its 1599!
(Dress code optional. Codpiece, Hose, Ruff etc...)
Saturday 23 April, 2016. London's original poet*!
1pm from The Borough High Street, Southwark, London SE1. Duration approx. 2 hours. Depending on the pubs! Take in London's FIRST Shakespeare Theatre, The Globe, BearBaiting, Cockfighting, Poetry and Shakespeare's lodgings. then party like its 1599!

* Chaucer makes an appearance too!
If

you have a party of eight people or more

we can design your very own 'branded' Literary Pub tour, any time of any day. Great for work parties and corporate functions. How about a Literary Office Outing Crawl?
Call or email for details.
Literary Pub Crawl Gift Vouchers.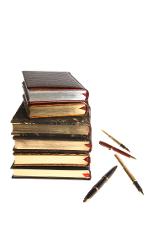 Could you sell tickets for us on your website or mailing list? We'll pay you a good commission and you'll be helping our artistic project. Contact us for details.

Student Special. The tours are not suitable for young people - those under 18 years of age are not allowed into most pubs in the UK. But we do a 'student special' touring outside the pubs and including the coffee shops, theatres and other places of literary interest. Contact us for details of party and group rates.
About the London Literary Pub Crawl Performance.
We're rapidly becoming one of the things to do in London, as our Society of London Theatre Award proves!
We're less a traditional tour and more a guided performance. See

Anthony Burgess

(

A Clockwork Orange

) threatened by a real knife gang.
Dylan Thomas
meet his wife,
Caitlin.
And
T.S. Eliot
renounce his US citizenship to become British.
See tickets for regular times and dates.
It takes approximately three hours and includes live extracts of some stunning works and encounters with long-gone writers!
There isn't time to eat during the tour or drink at every pub, but we have a few drink breaks! The tour covers just over a mile, so is fairly gentle, but it's London, so sensible shoes, warm clothing and an umbrella may be a good idea. The tour will go ahead in spite of the weather!
No previous knowledge is assumed - indeed, part of the fun is discovering more about literature's household names. Groups are encouraged too.
Testimonials
"A brilliant and novel way of seeing a rare slice of London." -- Mark Plant, Birmingham, UK
"This is a great way to spend time having the occasional drink and learning... awesome fun!" -- Paul Carroll, Philadelphia, USA.
"I work every day in Soho, and still found the show fascinating" -- Matt Aspel

"A highly enjoyable, off the beaten track pub tour..." GUARDIAN TRAVEL
'An Introduction To Creative Theatre Producing' A one day course...

Learn about producing theatre at all levels -
We're looking for a commission-only sales person. Fancy helping us grow?
Email sales @mavericktheatre.co.uk for more details.
Do you run a business? Would you like to reach an intelligent, literary crowd? We're looking to start a Business Supporters Club with packages from £50. Contact us for details

We've won a
Society of London Theatre
Stage One Award!

All content copyright ©2016 - NHA, Maverick Theatre and Literary London Ltd. Reg in England and Wales. No 08334532.
12 Fouberts Place, Carnaby Street, London, W1F 7PA.