If you are in London this Easter, come and see some of the other things we do. Like this...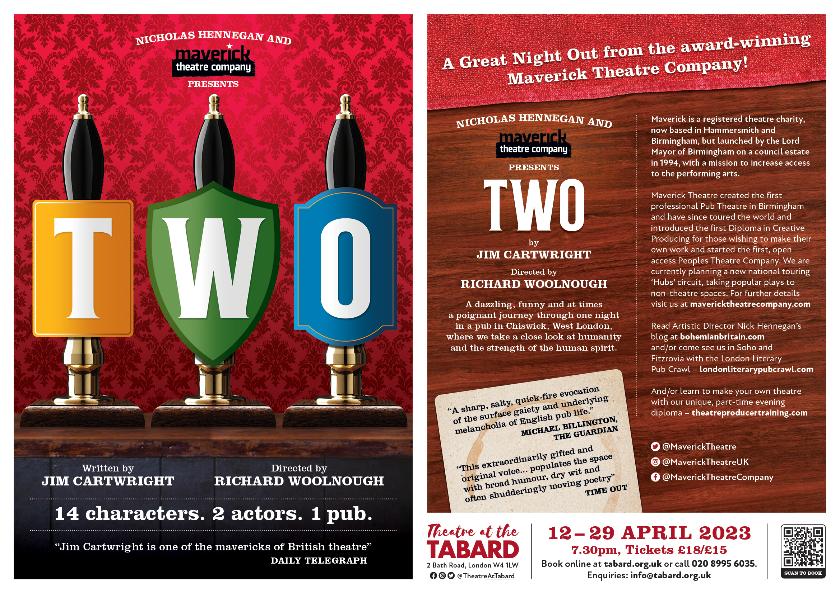 things to do in london!
We've asked our writer Nick to RECOMMEND about a years worth of things to do in London. Yep, 52 posts. As a writer and occasional (!) boozer, it's a tall order, but here goes with the first ten! If you are ever thinking of visiting London, or even if you live here, you can try them all. And if you have any suggestions or comments, please get in touch.
AND IF YOU'D LIKE TO GET THEM EVERY WEEK IN YOUR IN-BOX, PLEASE SIGN UP BELOW
Thing One.
This is a bit of an unusual one to start with, because it's not so much about things to do in London - more how to base yourself in London, for as little as £23 per night!
Hotels are notoriously expensive, but if you are on a budget, why not consider camping - or even caravanning! It's not widely known, but there are a couple of caravan and camping sites just half an hour from the centre of London.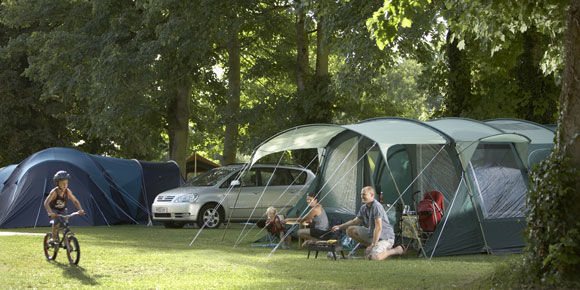 They both have all the mod cons - hot showers and Wi-Fi
They are at Crystal Palace and Abbey Wood.
The Crystal Palace Caravan Club,
Old Cople Lane, Crystal Palace Parade, London, London, SE19 1UF.
And the Abbey Wood Caravan Club site,
Federation Road, SE2 OLS.
Enjoy!
My first 'Thing' To Do in London, was more about where to stay for around £20. My Second 'Thing' is not so much linked to Literary London and the London Literary Pub Crawl, as America! And specifically, Texas.
That my second 'Thing' is Texas-orientated is for two reasons. Firstly, because recently a young woman from Austin, Texas, who had flown in to London the morning of the Literary Pub Crawl and not eaten or slept for 48 hours, got a bit tipsy. Only a bit, you must understand. (In fact in nearly five years of the Pub Crawl, we've only had two or three people 'tired with the wine'! And that's usually when I host the show and get carried away, as it were!)
The second reason is that we are trying to raise some money to promote the London Literary Pub Crawl and expand into other areas, and a friend of mine who used to live in London is from Austin, Texas. He bought a £2k share in the company. Or a 'Unit' as they're known in the theatre world. Sort of like non-tradable shares. So I'm loving the USA. And Texas. And especially, Austin, Texas. It's apparently a growing area in the USA, and has an annual arts and music festival. As a struggling writer, I can't afford to go there yet - although I did wonder about singing for my supper by creating a poetry slam or doing some poetry and prose reading tours, but that is perhaps for another time - but if you are from America or Texas, this is the Second Thing you should do in London.
Because in 1842, Texas was an independent republic. Nope, nothing to do with the USA.
In fact the Diplomatic address of Texas was in St. James! So, Thing Two To Do In London is to get to Texas in London! St James is the diplomatic area. To visit Texas, go to St James's Street - or more precisely, Pickering Place. The nearest tube station is Green Park. The tiny Pickering Place is an alley off the east side of St. James's Street near St. James's Palace in a building that also houses Berry Bros. & Rudd, a prestigious wine merchants' that has been there since 1730.
On the north side of the building is a plaque - in fact there are TWO plaques - marking it as the site of the Texas legation. At least until 1845, when Texas decided to be less independent and became a United State of America. Then they left London, but didn't pay the rent. In fact the outstanding rent bill, due to the wine merchants next door, wasn't actually settled until the 1980's! Then 26 Texans dressed in buckskin, showed up at the wine shop to settle the Republic's outstanding debt of $160, repaid on the spot in Republic of Texas bills.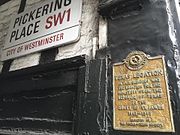 This may be due to the fact that an organisation called the Anglo-Texan Society - who had author Graham Greene as a member - came over in 1963 and installed a commemorative plaque. In 2013 they installed another plaque, probably relieved that their forebears finally sorted the rent. At the far end of the alley lies Pickering Place, a paved square with a sundial in the centre. One of London's smallest public squares and once a notorious venue for duels and bear-baiting apparently. Pickering Place also boasts that it was the last place in London where a duel was fought and the place where Napoleon III plotted his return to France (he was in exile in England between 1838 and 1848).
But never forget this is all next to a wine merchants. That in itself should be worth a visit!
Yee-hah! Go see!
BONUS TIP!
In my last email, I asked if you had any fave tips on things to do in London. I'm grateful to Heather who said...
"Try Zedels in Piccadilly for a French themed cheap dinner."
I haven't tried it myself yet, but it's only a matter of time! Thanks Heather. x
WHAT ARE YOUR FAVOURITE THINGS TO DO IN LONDON? PLEASE LET ME KNOW.
If you are visiting London, chances are you will want to see the established sites - the Palace, the Abbey and the Cathedral - and, of course, take in some of our fantastic pubs and taverns.
But we landlocked Londoners have also created a little beach magic for you to enjoy. Now you can take in the sites and during the summer, sit and feel the sand between your toes! Just add sunshine!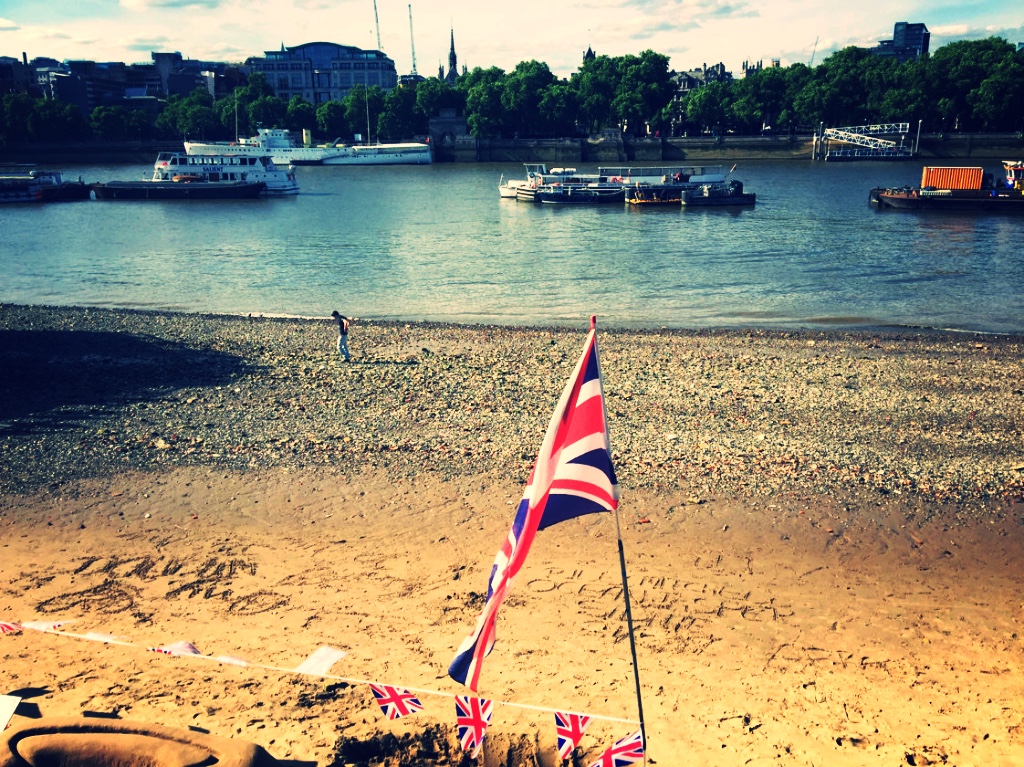 There are numerous beaches - including at Brixton, SW9; Neverland in Fulham (a BYOB - perfect!) and just a minute from the British Museum, The Montague On The Gardens in Bloomsbury. The Montague have an urban beach bar with tropical drinks and BBQ delicacies.
It ain't that cheap, but I love that it is near where the Bloomsbury Set hung out, around Gordon Square. Gordon Square is also where I had lectures at University, so I'm taken with the area! And talking of Bloomsbury...
THIS WEEKS BONUS PUB TIP.
Thanks to Eric, who recommends the 'Friend in Hand' pub, just round the corner from Russell Square Underground station, in Bloomsbury.

It's easily missed. I've been there quite often and it's a comfortable, traditional, no-frills boozer. It's next to The Horse Hospital too which was built in 1797. It was originally a purpose built stable for 24 horses but is now an arts venue. I've been to a couple of Dada events there. The street also housed London's first public ambulance station. Built in 1735, the pub has had plenty of time to build its reputation; reportedly Charles Dickens was a customer. But we know Dickens got everywhere. He's with us every Saturday afternoon at 5pm…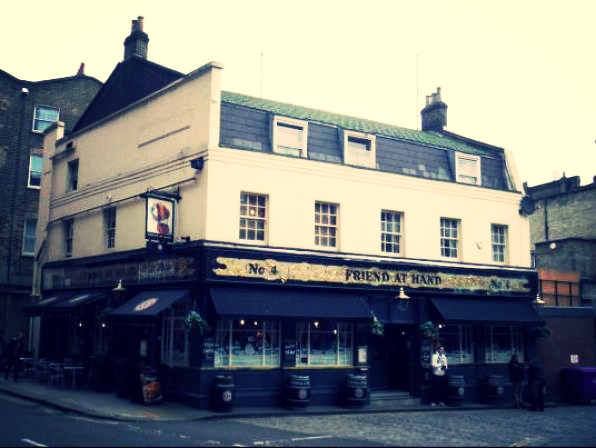 2-4 Herbrand Street
Bloomsbury
London
WC1N 1HX


Cheers!

Nick.
Writer. And occasional drinker.
This is an odd one, because Shakespeare's grave is not in London - it's in Stratford-upon-Avon, in Warwickshire, which was where the greatest ever English writer was born and died. But it's only about a 2 - 3 hour train ride from London and fares are from around £20 if you book in advance.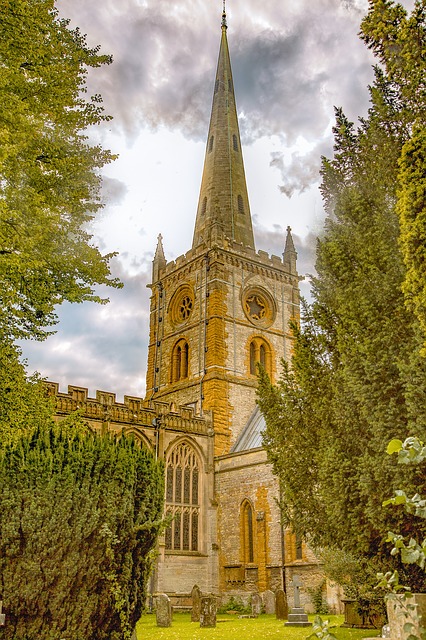 I personally love Stratford-upon-Avon. I was born in Birmingham, Britain's Second City, about 20 miles north of Stratford. There's a short video I made a while ago about Stratford and some of its pubs here. My production of Henry V - Lion of England - a one person version of Shakespeare's classic with a 'supporting cast' of original music and lights, was at the Waterside Theatre, now part of the Royal Shakespeare Company, for a whole summer after critical success at the Edinburgh Festival Fringe.
Shakespeare is buried in Holy Trinity Church. He was baptised at Holy Trinity in 1564 and buried two days after his death in 1616. As well as the church, check out Shakespeare's Birthplace. It's a restored 16th-century half-timbered house situated in Henley Street, Stratford-upon-Avon, Warwickshire, England, where it is believed that William Shakespeare was born and spent his childhood years. It is now a small museum open to the public and a popular visitor attraction, owned and managed by the Shakespeare Birthplace Trust. It has been referred to as "A Mecca for all lovers of literature". And they have a fantastic library. When I was writing and directing Henry V - Lion of England, I was able to look through some old prompt copies of scripts of famous RSC productions for inspiration.
In addition to the Shakespeare heritage, there are boat trips on the River Avon and the Stratford Butterly Farm to take in. Check out some of the restaurants too. There's a wide variety and some good Curry Houses! There's a (fairly expensive) Fish and Chip shop on the corner of Waterside and Sheep Street. A personal favourite is the Vintner Wine bar on Sheep Street. I had a birthday party there, once.
And of course, if you go to Stratford, the jewel in the crown is the Royal Shakespeare Theatre, home to the world-famous, Royal Shakespeare Company. There was an excellent refurbishment of the venue a few years ago. There's a whole other blog post about the venue, but do check out the riverside coffee bar and the smaller bar of The Swan Theatre. There used to be an excellent reading room in the Swan Bar, full of old print and press articles and reviews, but that's now been replaced by an exhibition called 'The Play's The Thing' which to my mind is a big loss to the company and its policy of access. Having said that, I've not seen the new exhibition yet, so we shall see! Let me know if you've seen it! And of course, check out the last return train times to London, or find a B and B and go see a show!
THIS WEEK'S BONUS PUB TIP. BY NICK!
Waterside,
Stratford-upon-Avon
CV37 6BA
As I lived in Stratford-upon-Avon for a whole summer when my play Henry V - Lion of England, was produced there with the Maverick Theatre Company, I can tell you there are some very fine taverns and inns. And unlike London, Stratford is really a small market town. In the winter, when the tourists have gone, it's a fairly quiet place - apart from the RSC.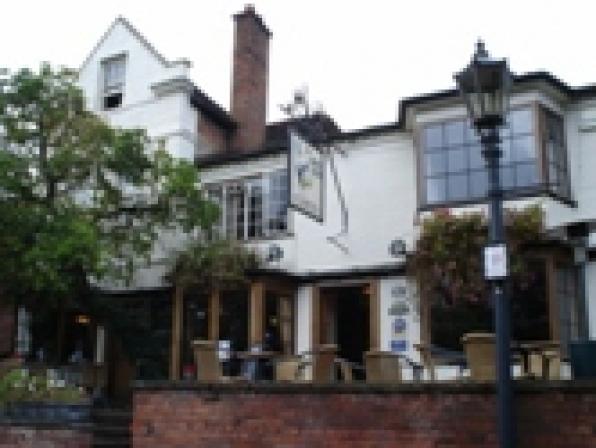 But one pub worth checking out, actually has two names! We always call it The Dirty Duck. But it's official name is The Black Swan. Apparently the new name is courtesy of American G.I's who were billeted on the other side of the river during the Second World War. Look at the both sides of the pub sign. It's just a stones throw from the Shakespeare Theatre and often gets busy after a show. It tends to be where many of the actors and crew hang out too. It was extended a few years ago out back, but for a genuine thesp experience enter the pub from Waterside - the front door - and turn right into the bar. Although the walls are festooned with autographed pictures of famous actors, it tends to be where the locals and actors hang out, rather than the bigger bar on the left as you enter.
The Duck also had something in common with some of the more characterful London, Soho Pubs, in the form of a very 'individual' manager. The Coach and Horses may have had Norman; The Colony Rooms Club may have had Muriel, but The Duck had Pam. Pam was the manageress for many years. She was a large, loud, legendary and often fearsome woman. The Duck never had trouble with rowdiness, because Pam could be terrifying when roused.
There are rumours and stories of her getting stuck in a bath with a famous, rotund actor, although the notion of Pam having a love affair seems to run at odds with her bar-side character! But although she was terrifying I kind of liked her. Realising she was dealing with actors and technicians whose 'day job' often finished at 11pm, she would occasionally allow the RSC to stay late, after the pub officially closed, for an extra drink. But if you were not involved with the acting company, you were out! She was a stickler for that. She would personally go round the whole pub and ask, in her gravelly, Courvoisier and untipped Piccadilly cigarette voice, "RSC?" And if you answered no, "You've 10 minutes to finish up, or I'm taking that drink away." Or, to the occasional chancer who thought they could fool her and get a late drink by saying they were a member of the company, she'd ask to see their company ID. If it wasn't forthcoming she'd throw them out on the spot! And then she was off to the next table to similarly intimidate another customer.
Knowing this, I'm sure you can appreciate the illogical pride I felt when after our Henry press night, Pam started her round of 'culling' customers in The Duck and, I heard her say to the table next to me, "RSC?" They answered no. And I was ecstatic when I heard Pam ask, for the first time ever, the follow-up question, "Maverick Theatre?"
In so many ways, it felt like I'd arrived! It carried on for that whole summer and as far as I know, into the winter, after we'd gone. Bless you, Pam.

Notting Hill - the Carnival, the film and George Orwell.
The Notting Hill Carnival is the biggest street party in Europe and the second biggest in the world.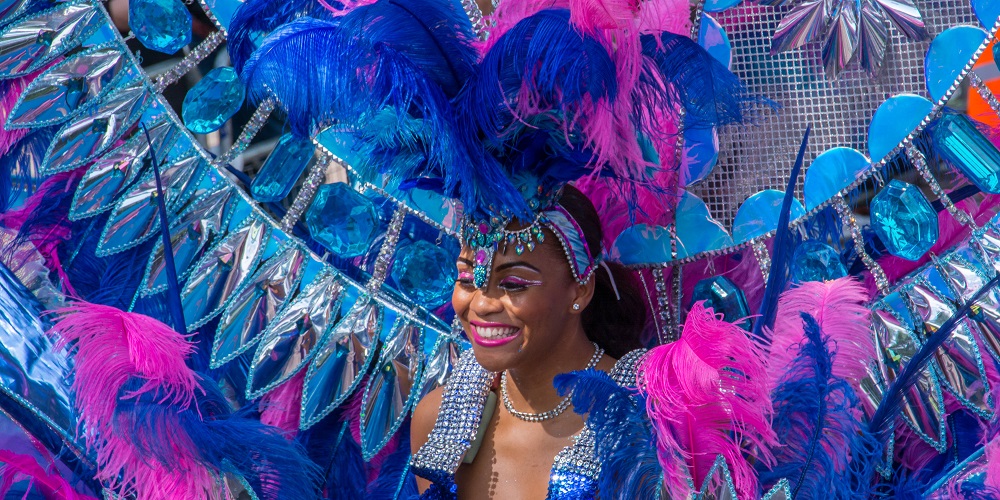 It takes to the streets of West London every August Bank Holiday. Notting Hill is a fascinating area. It's gone from slum to showbiz in a relatively short period of time.

It now has the more tragic
fame of the terrible fire at Grenfell Tower, the high-rise block of flats in North Kensington. It was the worst civilian fire in London since the Second World War. The burnt-out building is a horrible sight to behold. And the neighbourhood of North Kensington is also fairly unique. A poorer part of one of the richest areas of the UK, one of the best Pantomimes I ever saw was in Notting Hill. The handwritten programmes, groups of school children and community groups performing were off-set by cameo performances by some very famous actors and musicians who live in, or near the area. It was brilliant and democratic and everything a community should be.
There was some talk of cancelling the Carnival this year, but Carnival will continue, with a pause and silence as a mark of respect for those lost.
Tragedy aside, the first Carnival was arranged in the 1960s by those newly arrived in London from the West Indies, to celebrate their culture and help diffuse racial tensions. It worked wonderfully on all levels although it was some years before the establishment recognised it as an 'official' London event. Carnival runs over Bank Holiday Sunday, with a family day; then a more festive, full-on carnival parade on the Bank Holiday Monday.
The only problem with Carnival today is that it attracts crowds of over a million! So you need to work out travel and transport in advance. Forget the Tube Map - many of the stations are closed, so see the TfL journey planner in the link below.
Notting Hill also became internationally famous with the film of the same name, written by Richard Curtis. Richard still lives in the area. I first saw the film 'Withnail and I' in his barn conversion home cinema near Southwold a few years ago. So I love him!
If you'd like to know more about Notting Hill and it's history, I interviewed writer Fiona Rule about her book 'Streets of Sin - a dark biography of Notting Hill' for my radio show on Resonance FM and our podcast. You can buy the book HERE and listen to Fiona at Podcast Number LLPC - 045
And of course, George Orwell lived here too. See below and party on!
www.thelondonnottinghillcarnival.com
BONUS PUB. By Nick. Again....
Notting Hill has some great boozers, especially around the Portobello Road. The Prince Albert is very central and five minutes from Notting Hill Tube station and has the fab Gate Theatre above, but walk a little bit further down toward Portobello and at number 7, is The Sun in Splendour. You can't miss its bright yellow frontage.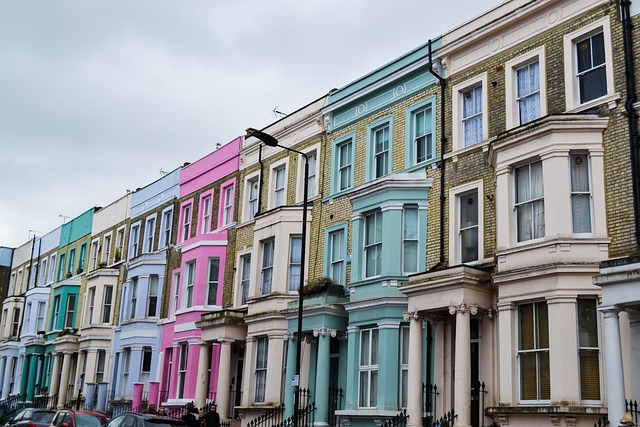 It dates back to 1852 and there was a fairly spectacular Sun and Rays model on the roof, but that was lost to a storm a few years ago. There's a garden too, although like many pub gardens, it's been a bit taken over by smokers. But it's a good writing boozer especially in the week. Saturday, it's full of Portobello Market folk. Generally the staff are friendly and 'get it', although if you're a tourist just looking for the loos, you might be in trouble!
And if you come out of the pub, turn left and head down the road, keep you eyes peeled for the blue plaque on the white house on the right. Yep, George Orwell lived there for a while. So get back to the pub and start writing!
Thing 6 - Shoot The River Thames In A Duck!

There's a very specific reason for including this in 52 Things To Do In London, because after 17th September, 2017, the Duck Tours in London will be no more! And it might be why this post is on time... ;-)

If you've not been to London, it might sound a little strange - but it's a great idea, replicated in other cities around the world.

The company procured a few amphibious landing craft - half boat, half truck - turned them tourist friendly, painted them yellow then toured London. Not only on the streets of the capital, they splashed-down into the Thames and carried on down the river. Fairly unique. They've had a bit of trouble lately, but they are ending because they are loosing their slipway. This is what their boss, Matt Watts, said on the website…

August 21, 2017 6:02 pm Published by Matt Watts
"We are sorry to advise that Thames Water has exercised its statutory rights and given notice to acquire our launch pad at Vauxhall. This means, regretfully, London Duck Tours' current business of carrying fare paying passengers on the River Thames must cease from 09.00 on Monday 18th September 2017 to make way for the construction of the Thames Tideway Tunnel.
Managing Director of London Duck Tours, John Bigos said, "The 18th September will be a very sad day for the company, which was going from strength to strength, but it was vital not to delay construction of this much needed infrastructure project."
"Tourists worldwide and Londoners will surely miss our iconic bright yellow DUKWs travelling around town. They have become a landmark in their own right. I would like to thank our staff many of whom have been with LDT from the start and the 1.8 million passengers that have travelled on a London Duck Tour".
We will be operating tours up to and including Sunday 17th September and we very much hope you will be able to take a tour before then.
Watch this space and we will update you on events in January 2018."

The fact they want us to look out for them in the new year may mean they have a cunning plan… to find another slipway, perhaps? You can check 'em out and book quack... I mean, quick at...

www.londonducktours.co.uk


BONUS PUB(S). Again by Nick..!

The Hole In The Wall.
5 Mepham Street
London SE1 8SQ
+44 20 7928 6196

There are not that many decent boozers down by the London Eye or the Duck Tours splash-down site. It's not that kind of area. But for a real authentic London local, check out The Hole In The Wall. It's situated under a railway arch across the road from Waterloo Station. It's got a rugby themed front bar and a back bar with TVs and one-armed bandits. The food is basic but okay.

To be honest, it's not the type of place you'd visit if, for example, you wanted to impress a first date. Gastro pub it ain't. But there have been locals drinking here for years and it was one of the first pubs to care about selling real ales when not many others bothered. So it's a genuine offering. In fact it's so traditional it doesn't even have a website! If you want to know more, you'll have to phone. Remember phone calls?


For a slightly more creative experience, walk a bit further round the corner to the beautiful Old Vic Theatre. It was run by actor Kevin Spacey until recently and has more history than you can shake a stick at. There'll be a post about it later, but mainly it has two bars - Mark's Bar for cocktails and craft beers, and the Penny Bar, artisan cafe by day and cultural boozer by night.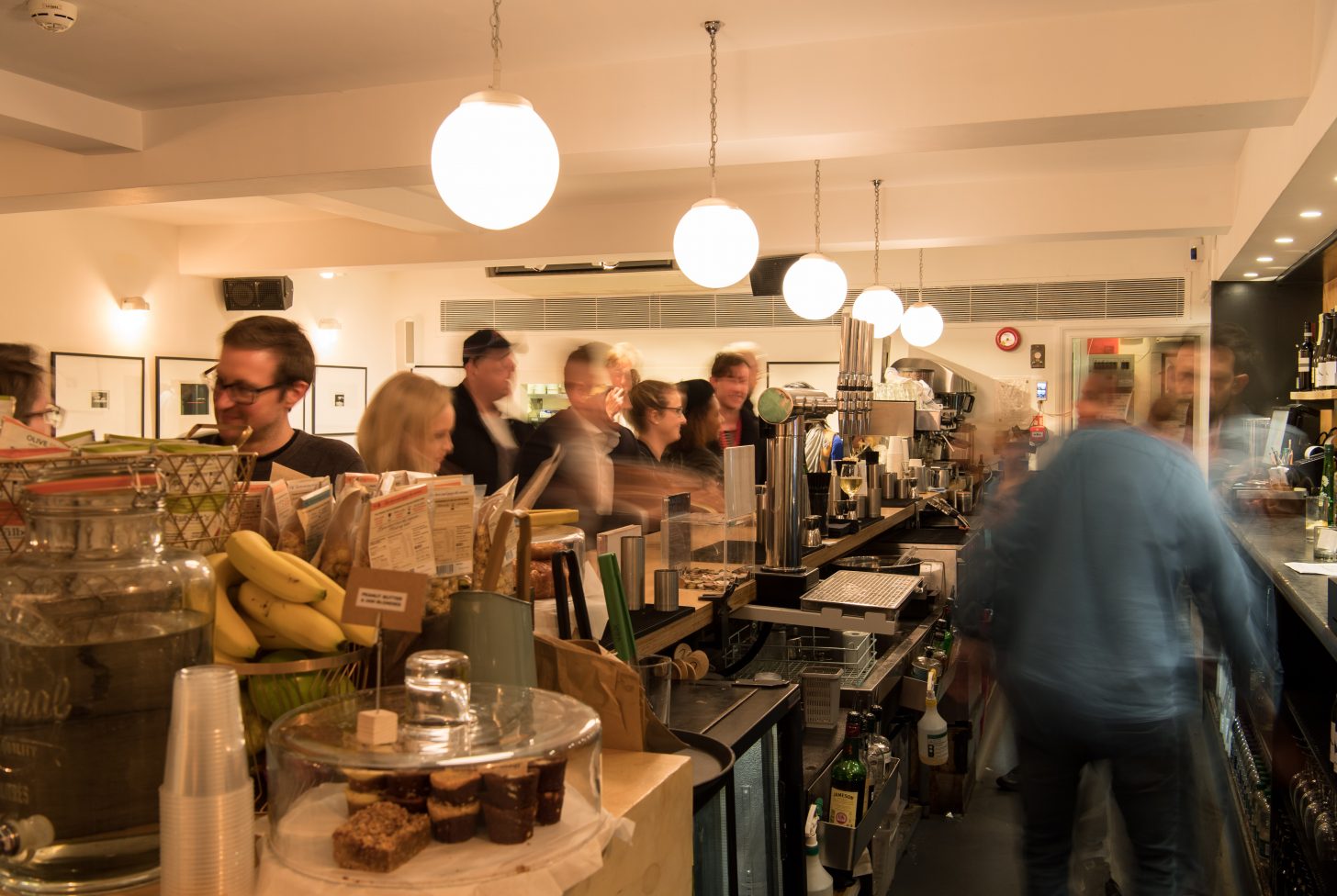 Unusually for London Theatre-land, both bars stay open late. I bloody love The Old Vic. You should too. If you can resist the charms of The Hole.



Cheers!

Nick.
Writer. And occasional drinker.
THING 7 - CELEBRATE WITH JAMES AND BEST.
On 9th September in 1904, twenty-two-year-old James Joyce moved into the Martello Tower in Sandycove, outside Dublin, with his friend Oliver St. John Gogarty. Joyce only stayed with Gogarty for a week - and in October Joyce and former housekeeper Nora Barnacle eloped to Europe for good - but their relationship and the Tower setting would become the opening chapter of Ulysses in 1922.

Then in 1931 James and Nora moved to London. They rented a flat at number 28B, Campden Grove, Holland Park, London W8 4JQ. While living at the Kensington flat he finally popped the question and married Nora at Chelsea Old Town Hall. And worked on the manuscript for Finnegans Wake.
Not a bad year. And Joyce intended to settle down in London permanently. But as Patrick Tierney, who proposed the English Heritage Blue plaque for Joyce, pointed out that "when it came to accommodation, Joyce was a lifelong flea, leaping about between hotels and flats all over Europe".

He lived in Campden Grove from early May until early September. By Joyce's standards, the sojourn was a remarkably settled one. He intended to make London his permanent home.

But Joyce now had a growing reputation and guess what - he was hounded by the press! So Joyce's view of London soured. He deemed his street, which he termed 'Campden Grave', to be inhabited by mummies. So the flat was let, and the writer was never to set foot in England again.

BONUS PUB.
The Phene, (www.thephene.com)
9 Phene Street,
Chelsea,
London SW3.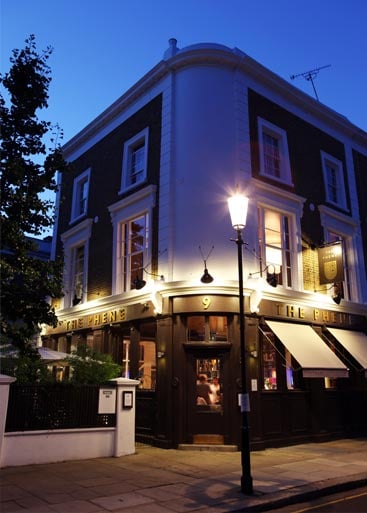 It uses to be a very traditional 'local' pub, but now The Phene is a bit more Chelsea-modern. Tragic football legend George Best lived nearby and The Daily Telegraph called it "George Best's second home".
I didn't meet George, but one of our writers occasionally works at the Register Office in Chelsea, so we pop into the pub sometimes. It's got quite a nice garden too.

It was owned by a property developer who applied for planning permission to turn it into a multi-million pound house, but in 2013, it was announced that the pub had been saved from closure.

'Bloom'-ing marvellous!
THING EIGHT. EAT SAUERKRAUT LIKE A LONDONER!
Ealing Oktoberfest.
The German Oktoberfest is legendary the world over. A celebration of all things… well, German. Particularly the beer, food and music. But now you don't need to risk a low-cost airline to drink good German beer from a stein, scoff a German sausage, perve over a perfect pretzel or lust over Lederhosen-clad-lovelies to the Umph of an Oompah Band! Because Oktoberfest has come to West London. Or at least a pub in West London. There's Seven different beers, a marquee in the garden, all the German sausage, pretzel and music you could wish for and local charities will benefit too.
If you don't know Ealing or Hanwell, it has its smattering of showbiz. Charlie Chaplin gave one of his first performances here and Jim Marshall - he of the famous rock amps - was also local.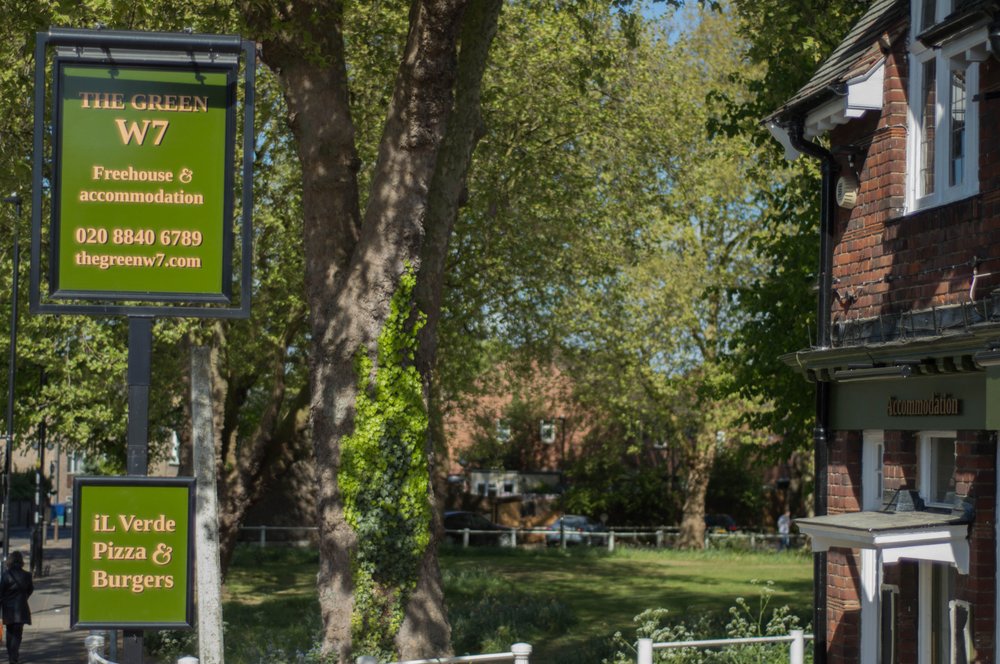 The Oktoberfest is the brainchild not of a German though, but an Irishman. David Finan has a reputation for celebrating culture. As a publican, he obviously has good reasons to create an event based around his new pub, The Green, W7. But it's about more than just the bottom line. Still only in his 30's, David came to England a few years ago "To have a look." He ended up working as a barman in Earls Court and like many Irishmen before and since, fell in love with the mixing-pot of people that is London. His ideas and ambition led to a rapid rise from casual barman to director of a pubco. "It's hard work," says David, "but I love the people of West London. All of life is in a pub. And the people around here are fantastic."
As manager of the Raven W6, on the Chiswick/Hammersmith borders, it was Dave who found some old 'visitors' books in the pub. When he realised they were a register of new parents who had come to the Raven to 'wet the babies heads' from the nearby, now defunct, Queen Charlottes Hospital, he made a feature of it. Some very famous children were born nearly next door and the books are available in the pub for anyone who wants to have look. Maybe that's the subject of another post!
In the meantime, celebrate the best of Germany in Hanwell, ya? And if do you have a stein too many, they even have rooms.
Prost!
BONUS PUB.
Well, The Green, W7, obs! I've not actually been there yet, (although I spend a lot of time writing in The Raven W6!) but it's only a matter of stein... er, sorry...time!
Thing Nine - visit 'The Nash'
Drink in the footsteps of Sir Peter.
The sad news of the death of Sir Peter Hall a few years ago, means there is only one thing you must go and see in London this time. The National Theatre on the South Bank of the River Thames has split opinion since it was first built. I think it may have been one of those brutalist buildings The King, as the former H.R.H. Prince Charles referred to as a 'Carbuncle'. But it is remarkable for happening at all and probably the only reason it happened was the force of nature that was Peter Hall.
He was the son of a railway worker who was smart enough to get into Cambridge University. Straight out of University he was given a gig running the Arts Theatre in Covent Garden and while he was there he discovered a number of new writing talents.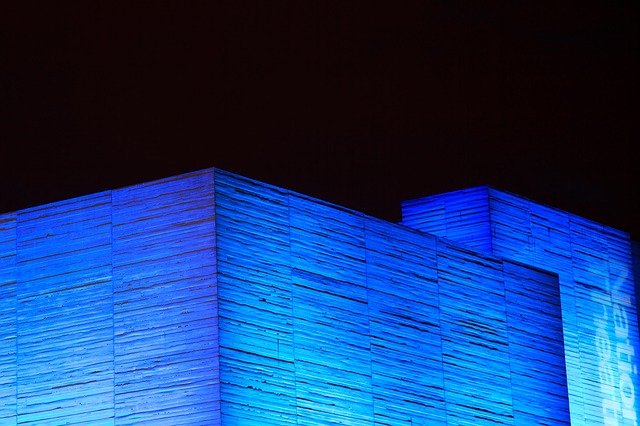 I had only two brief personal experiences with him. A former girlfriend got tickets to see his production of 'The Merchant of Venice' with Dustin Hoffman in the lead in London and we looked round to see Peter sitting a couple of rows behind us, looking like a regular theatre-goer. The second experience was when my 'Henry V - Lion of England' was performing at the Waterside Theatre in Stratford-upon-Avon opposite the Memorial Theatre. Actor Julian Glover had already been to see us and we had people coming two or three times, so we had something of a buzz. We'd seen Peter Hall walk past a few times as he was rehearsing something with the RSC and I finally plucked up the courage to give him a flyer and nervously and stumblingly explain it was a one-person version of Shakespeare's classic.
"Sounds fascinating," the great man said. "I wish you'd given me this yesterday. I'd love to have come and seen you. But I'm off home tonight."
I really think he would have come and seen us, too!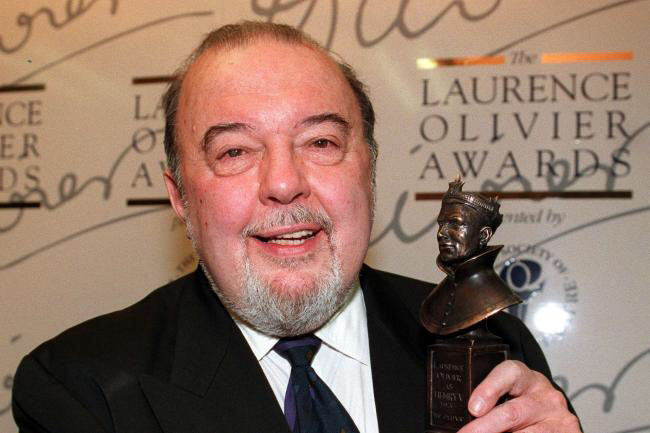 Sir Peter Hall.
This is an extract from the Guardian Newspaper…
"Sir Peter Hall, who has died aged 86, was the single most influential figure in modern British theatre. As a director of plays, especially Shakespeare, Pinter and Beckett, he was very fine. In the opera house he brought real musical understanding to the work of Mozart and Verdi. But it was through his creation of the Royal Shakespeare Company in the early 1960s and his stewardship of the National Theatre from 1973 to 1988 that he affirmed his passionate faith in subsidised institutions. If we now take their existence for granted, it is largely because of the pioneering battles waged by Hall and his visionary enthusiasm.
He is survived by Nicki, his children, Christopher, Jennifer, Edward, Lucy, Rebecca and Emma, and nine grandchildren.
• Peter Reginald Frederick Hall, film, opera and theatre director, born 22 November 1930; died 11 September 2017."
BONUS PUB…
The Understudy.
The National Theatre.
South Bank
London SE1 9PX.

The South Bank, although a hive of activity, is not that blessed with good pubs, although there are a few.
One of the newest bars, though and one of my faves outside of the theatre and concert hall bars, is The Understudy. It's actually a part of the National Theatre, so I always feel good drinking there, knowing me hard earned cash is going to a more worthy cause than a international brewery! During the summer, they often have pop-up food venues outside. But all year round you can sit and watch the world - and the Thames - go by.
THING TEN- CELEBRATE XMAS AT CHARLES DICKENS' LOCAL!
THIS WAS WRITTEN A WHILE AGO... AFTER AN ACCLAIMED RUN AT THE EDINBURGH FESTIVAL IN 2018. The show now tours the UK, USA and Europe every year. Get in touch if you'd like more information about booking.
This is a bit of a no-brainer. And a bit indulgent. If you are in London on 16 and 17 December, come and see Charles Dickens' A Christmas Carol, in the local pub near the only location in London where Charles lived twice.
More importantly, it's an adaptation of the classic tale that I've written, and it stars the veteran, Olivier award-winning actor, Guy Masterson.
There are actually a whole host of Christmas Carols this year. The Royal Shakespeare Company has big brain David Edgar doing a version. The Old Vic, in spite of the Kevin Spacey fall-out, are doing it too. But I think ours is unique for three reasons.
1. It's my version - I've been with 'A Christmas Carol' since I was a child. I had a young persons version of the book given to me when I was around eight years old. (Or did I knick it from school? Can't remember!) and I read it every year, making sure I read the last chapter on 24 December.
2. It's happening where Charles Dickens used to live and…
3. It features one Actor, a stunning new music score by Robb Williams and… it's in a pub?
What's not to like!
There are now only two performances left. Please see www.TheChristmasCarol.co.uk for details.
If you can't make it, we are going to record a CD and digital download in the new year.
BONUS PUB.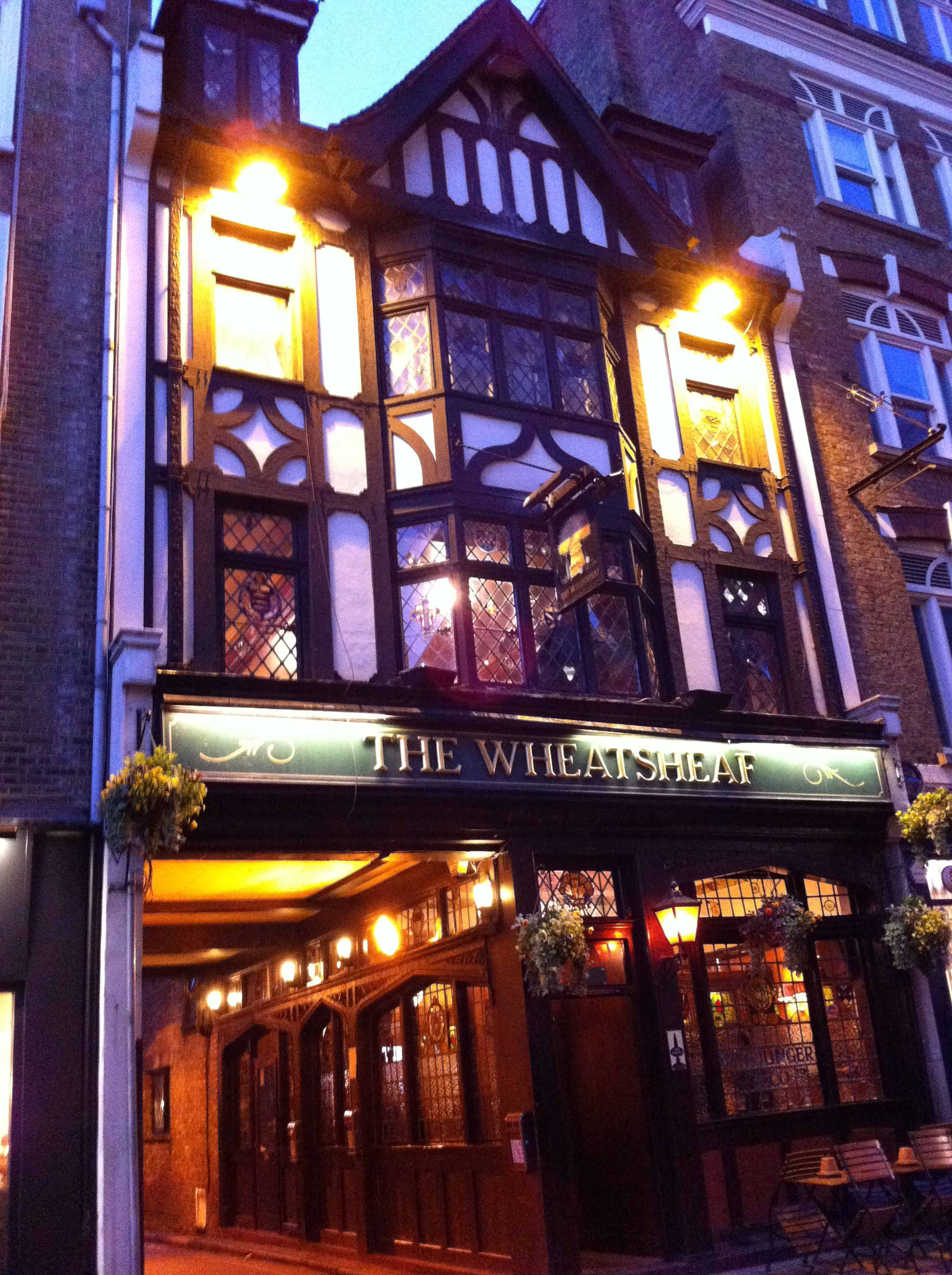 Rathbone Place
London W1T 1JB
And of course, the bonus pub this week - is the Wheatsheaf!
It's where the performance happens. It's a great little pub, not only because it is where we start the London Literary Pub Crawl and the staff are great, but because it is a fairly significant boozer. During the middle of last century, it was one of the great bohemian London pubs. Not only did the likes of Julian Mclaren Ross, Georgie Orwell and the original 'Naked Civil Servant' Quentin Crisp drink there, but it is the pub where Dylan Thomas met his wife. And the pub where I produced 'Under Milk Wood' on the 60th Anniversary of Dylan's death.