WE WERE DELIGHTED to present the London Celebration of the first International Dylan Thomas Day.

WE're back on 13 MAY, 2017!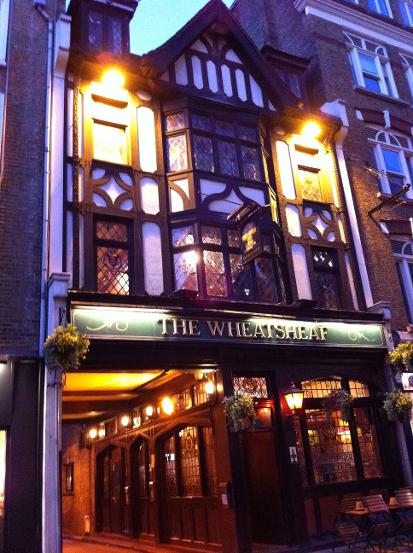 Dylan Day London Literary Pub Crawl tours - 1pm and 5pm.
Visit the Public Houses and Taverns in the Literary heart of London frequented by Dylan Thomas and many of his contemporaries, including George Orwell, Anthony Burgess, Brendan Behan, T.S Eliot and others.
Starting at the famous Wheatsheaf Pub, see where the giants of the literary world ate, drank, discussed, thought and worked and relive the moment Dylan met Caitlin. We are delighted to announce that in honour of Dylan Day, the late Charles Dickens has agreed to host the tour!
We're grateful to Dylan's Granddaughter, Hanna Ellis and Literature Wales for their support. See more Dylan Day Events HERE