About the London Literary Pub Crawl Performance.
WE'RE RAPIDLY BECOMING ONE OF THE THINGS TO DO IN LONDON, AS OUR SOCIETY OF LONDON THEATRE AWARD PROVES!
We're less a traditional tour and more a guided performance. See

Anthony Burgess

(

A Clockwork Orange

) threatened by a real knife gang.
Dylan Thomas
meet his wife,
Caitlin.
And
T.S. Eliot
renounce his US citizenship to become British.
See tickets for regular times and dates.
It takes approximately three hours and includes live extracts of some stunning works and encounters with long-gone writers!
There isn't time to eat during the tour or drink at every pub, but we have a few drink breaks! The tour covers just over a mile, so is fairly gentle, but it's London, so sensible shoes, warm clothing and an umbrella may be a good idea. The tour will go ahead in spite of the weather!
No previous knowledge is assumed - indeed, part of the fun is discovering more about literature's household names. Groups are encouraged too.
The London Literary Pub Crawl was created by Nick Hennegan,
Artistic Director, Writer and Producer of the not-for-profit Maverick Theatre Company.
Nick has an M.A. in Creative Producing for Theatre and Live performance from Birkbeck College, University of London. He has successfully produced shows on both the large and small scale, fringe, UK and international touring circuit and won numerous awards, most recently the Society of London Theatre's Stage One Bursary Scheme for New Producers, 2014 and 2015.
"We hope this website will become a hub for those with an interest in Literature and London - both first-time visitors to the city and those who live here. And we are all inspired by the works of some of our literary greats including Charles Dickens, Brendan Behan, Dylan Thomas, Anthony Burgess, George Orwell, Virginia Woolf... the list goes on. You can see these characters brought to life in London for the first time!
Maverick has always been about access to the performing arts and combining literature, acting and the odd pint sounded like a great idea! Fortunately, the critics agree!
Our performance tour is unique and run by writers, actors and artists. In 2015 we appointed our first Associate Director, Katie Merritt."
See the Postcard below for a few messages from us...
OUR FIRST BOOK...
Confessions of a Butcher Boy, the true, moving story of a Birmingham Boy.
See Here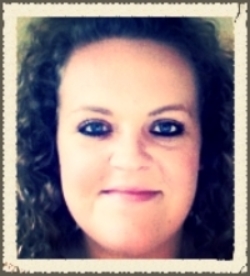 Katie Merritt is a London-based theatre director and new Associate Director of the Maverick Theatre Company. Appointed after a successful run of Under Milk Wood with Maverick, she now resumes responsibility for the London Literary Pub Crawl performances.
"Having recently graduated from East 15 Acting School MFA Theatre Directing degree I am driving the artistic vision of my work forward using styles I have developed throughout my career. My experiences at Middlesex University, E15 and intensive study at Institute Seni Indonesia in Bali have an intrinsic musicality and have pushed my style towards physical theatre, puppets and mask. I also have a passion for developing exciting theatre in unexpected places, which is why The London Literary Pub Crawl and Maverick's ethos is so appealing. I'm looking forward to developing my creative flair with Maverick in the future."