The Birth of a Legendary Boozer. The raven, hammersmith, london w6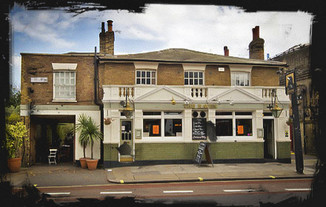 The Raven for years, has been inconsistent, but brilliant. Run by a local crusty, then Aussies, then Kiwis (I think) and now the current regime is Irish, which always helps. Especially as my surname is Hennegan, to be sure, to be sure.
The building dates back to the 1830's when it was a stable block and its current layout reflects this. It served the one-time Ravenscourt Manor, pulled down after bomb damage in the Blitz, apparently.
They also, intriguingly but illogically, have a book of birth records from the nearby Queen Charlotte Maternity Hospital behind the bar! The old hospital is now flats and I'm still not sure how the written records ended up behind the bar, but you get the occasional squeak of delight when someone finds their name whilst waiting for their Guinness to settle. There are also some famous births recorded apparently, including Steve Jones of the Sex Pistols, Zak Starkey - the American Jazz singer, Daniel Radcliffe, Emily Franke, Mischa Barton and Dame Helen Mirren!
The glory of the Raven in 2017, like many pubs, is its management, who appreciate what a local pub should be. It is run by an independent pub group, which is usually very cool. But in this case the indies have seen what a great job the local management have done and put up the prices accordingly. So the real bummer about the Raven is that it's a great local pub, but we starving writers are put off a bit by its expense.
But. Go. Do it. It's not fussy or frilly and often gets noisy and boisterous during busy times. But I had a great conversation one night with a 25 year old Irish builder who was a fan of Brendan Behan and after too many pints of Guinness started quoting W.B Yeats. It's opposite Stamford Brook tube station and it gets packed on Friday nights, when they have live music. It's a fairly small pub and they show sport, but they have a small, tidy garden and a back room with wide clean tables for creative laptops and iPads.
There's a lot to recommend it, apart from the high Beer prices. But The Raven has one Killer Feature. I think unique in all of London and perhaps because of its more relaxed management, I have NEVER been told to drink up and leave at the end of the night! If you are from other parts of the UK, or even the world, this might seem strange, but let me tell you brethren - London pubs for years have been TERRIBLE when it comes to drinking up and getting you out at the end of the night. 20 minutes after closing and you're in the street. Terrible. The irony is that nowadays, since the 1997 Labour Government did away with the 1914 licensing laws that only allowed 20 minutes 'drinking up time', there is now no legal reason why we have to "drink up now!" And that is the BRILLIANCE of the current management. I think they appreciates our business! Of course, stashing 5 pints on the last bell might earn you a rebuff, but I'm not even sure about that! If you're on a writing roll at the end of the night, the Raven rocks. It's calm and quiet and they accept no nonsense, but we writers are not going to extract the urine, as we say.
The location is great too, on the Chiswick/Hammersmith border, more or less opposite Stamford Brook Tube station.
So a good bo-ho place to create, apart from Friday nights. Although if you like live music, leave the laptop at home and rock up for a live and lively Friday night music session. They do good food until 10pm most nights too.
But it's a bit pricey, so if the current management leave, don't bother. There are cheaper Bo-ho venues nearby.
Nearest Tube - Stamford Brook.
🍷🍷🍷🍷🍷 Bo-ho Heaven. Live. there. That is all.
Good areas for creative pubs...
1. Chiswick, London, W4.
Chiswick (Listeni/ˈtʃɪzᵻk/ chiz-ick) is a district of West London, England.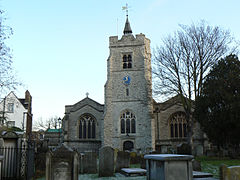 Chiswick, or 'leafy Chiswick' as it seems to be known colloquially throughout London, is an interesting area for many reasons. It was described by a national newspaper as "the most writerly place in London!" Not least of which is the fact the London League of Irish Writers was established here in the 20th Century. And now it has its annual Writers Festival. And W.B. Yeats made his home here - there's now a brilliant free interactive trail -as did the poet Alexander Pope, the Italian revolutionary Ugo Foscolo, the Impressionist painter Camille Pissarro and the novelist E. M. Forster. I'm thinking of starting an Irish Writers Festival next year, as it happens. Just because I can..!
Chiswick was first recorded around the year 1000 as the Old English Ceswican meaning 'Cheese Farm.' The riverside area of Duke's Meadows is thought to have supported an annual cheese fair up until the 18th century. Today there are numerous arts-realted festivals in Chiswick, but sadly, no Cheese fair.
Chiswick grew up as a village around St Nicholas Church (pictured) from c. 1181 on Church Street. The street and the church are, thankfully, still here. Chiswick's early inhabitants practised farming, fishing and other riverside trades, including a ferry - very important as there were no bridges between London Bridge and Kingston throughout the Middle Ages. The area included three other small settlements; the fishing village of Strand-on-the-Green, Little Sutton and Turnham Green on the west road out of London. Two of the three are still known today. (Clue: Little Sutton is not!)
A decisive skirmish took place on Turnham Green early in the English Civil War. In November 1642, royalist forces under Prince Rupert, marching from Oxford to retake London, were halted by a larger parliamentarian force under the Earl of Essex. The royalists retreated and never again threatened the capital. And today, Chiswick has the lovely Turnham Green Terrace, a delightful and often award-winning collection of local, small, craft and - of course - corporate shops. I strongly recommend you visit the Oxfam charity shop if you have any interest in old books. I bought a second edition copy of a Walter Sickert biog for two quid! And the staff are the usual Oxfam volunteer friendly.
Chiswick also contains Hogarth's House, the former residence of the 18th-century English artist William Hogarth; Chiswick House, a neo-Palladian villa regarded as one of the finest in England; and Fuller's Brewery, London's largest and oldest brewery. The brewery run regular tours too. Not as exciting as our Literary Pub Crawl, of course, but its well worth doing if you have any interest in how our beer is made!
Chiswick occupies a meander of the River Thames used for competitive and recreational rowing, with several rowing clubs on the river bank. The finishing post for the Oxford and Cambridge Boat Race is just downstream of Chiswick Bridge. I've always been an Oxford - dark blue - supporter. Not that I went anywhere near Oxbridge on my council estate, housing project, secondary modern school, of course - but we had a family holiday there one year. And I'd never been to Cambridge.
With good communications to London from an early time, Chiswick became a popular country retreat. As part of the suburban growth of London in the late 19th and early 20th centuries the population significantly expanded. It became the Municipal Borough of Brentford and Chiswick in 1932 and has formed part of Greater London since 1965, when it was merged into the London Borough of Hounslow.
This stuff is important if you are not familiar with Chiswick. More importantly, perhaps, it still feels a bit like a village; indeed some of the older locals still refer to the main shopping area along its High Road as "the village."
It's also the home to many film stars and celebrities and house prices reflect this. But it still has some good bo-ho enclaves, as you will discover if you stick with me! And if you are nursing a pint, need to write or feel like a creative fight, Chiswick's sheer gentility is more honest and creative than the arguably now false artifice of East London. It's no coincidence, I think, that media private members club, Soho House, opened their Chiswick branch, High Road House at almost the same time as they expanded east to Shoreditch. Unlike many other parts of this great city, there are very few bohemian 'tourists' in Chiswick. It's posh, but not posey. If someone looks bohemian in Chiswick, chances are they are. It's got no international showbizz reputation, which is why, perhaps, so many international showbizz people live here. And it has one of the lowest crime-rates in the city. If you can survive the extortionate rents, it's a great place to create. And Soho's poseurs (and now equally eye-watering rents) are only 30 minutes away!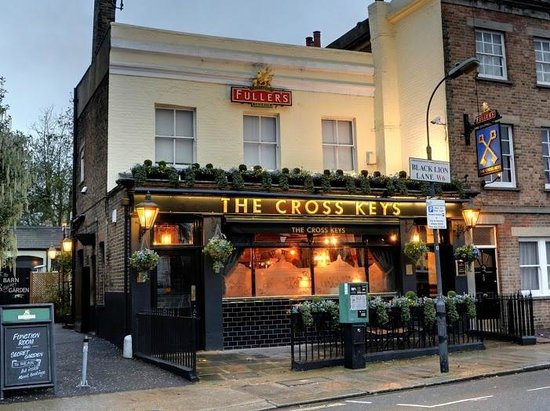 The Cross Keys, Hammersmith.
This is a bit of a strange one for us commando writers, but actually The Cross Keys is possibly one of the most 'local' pubs in West London (that I've been to, obs! And see The Raven, above!) in spite of being surrounded by the millionaire dwellings of St Peters Square.
In spite of recently being a 'corporate' (Fullers) pub it reflects its area completely though. This small part of Hammersmith is perhaps remarkable for being hugely creative yet completely unknown. All the external shots for the blockbuster film, Miss Potter with Renee Zelweger were filmed there. Bob Marley recorded his first album here, as did Amy Winehouse. Mark Knopfler owns a recording studio nearby which records lots of Disney film soundtracks and the Rolling Stones recorded their 2016 album in British Grove, next street over. Although you'd never find it unless you knew where it was. Occasionally the Knight of the Stage who directed 'Les Miserables' drinks in another pub up the road. A James Bond is a regular visitor, although he won't thank you for saying so. There's a famous TV presenter who often ends up on the dart board with the locals. It was a Fullers house and we know how clever Fullers are at creating different pubs for different people. But over my years in London this boozer has been consistent. And its not particularly glamorous, because as well as the odd famous name drinking in here, there's the usual pub sprinkling of Shepherds Bush bigots and loud-mouth bar-flys. But the stars mainly come because they know it's a local boozer and their novelty soon wears off with the locals. To the point where the locals almost become defensive for the other locals - no matter how famous they are. The Keys deals with all this.
As they do with the 'pigeon lady', Zoe, a young woman who occasionally brings her tame pigeon into the pub in a pigeon harness. Really. In a cage and on a leash and sometimes wearing a nappy, the pigeon usually sits quietly on her shoulder while she reads the newspaper. It's also a pub that knows where it is and resists millionaire prices. For the last few years, for instance, they've done the cheapest Christmas lunch locally and in spite of selling out every year, they have resisted raising their prices. London booze is expensive, but the Keys is one of the more reasonably priced taverns in West London.
The wi-fi is not too strong but it's reliable. It was a Fullers managed house and the success of the Keys, I think, was down to the last manager who publicly stated that unlike his average four-year tenancy colleagues at Fullers, he "wants to be carried out of here feet first in 20 years." A real throw back to the Soho landlords of old! Sadly, Fullers turned the pub into a tenancy, so he didn't last 20 years. But the new tenant, Mick, has hung onto many of the old staff and installed USB charging hubs and plug sockets! Perfect. He's also aware of his local community and unlike many pub gaffers offers things like parcel drop-offs for local residents and free meeting space. Good lad!
And best of all, sometimes, when you are writing, the bar staff will approach you, without prompting, and fetch you a beer, waiter-pre-Covid-stylee. There are nearly always quiet areas to work, including a 'barn' at the back, with plenty of power points. On one occasion, I was asked if I would like a free meal, as the kitchen had got an order wrong and they didn't want to waste the food! Needless to say, I accepted!
It would be crass of me to mention some of the star names that frequent the Keys and, in the spirit of full disclosure, I know this pub well, because I live nearby. Although in a distinctly non-millionaire one-bed flat in the back garden of one of the big houses. It's not all utopia - as most pubs do in London, they'll chase you out at the end of the night. But there's no pretension, the staff are universally friendly and put up with all sorts. And chances are, if you go in more than a couple of times, not only will they know what you want to drink, they may well remember your name too! I'm a fan!
Never, ever change.
In fact I'm not even going to post a link to the pub. I don't want to publicise it too much. Find it if you can and say Nick sent you. I'm sure they'll make you welcome!
🍷🍷🍷🍷🍷 Bo-ho Heaven. Live. there. That is all.