If you are visiting London or Britain for the first time, then hopefully we can help.
We LOVE London. And we live here! Have a look at our Blog HERE for occasional information about where to stay, what to see and hints and tips about London. Use the free journey planner and tube map below from Transport for London. There are also some pretty good travel guides for sale, and we've recommended a few.
A great way of seeing ALL of London at your leisure, is with a hop-on, hop-off Bus ticket. Our friends at the Original Sightseeing tour will give you a great time. See here for details of their routes and special offers!

Walking Tube Map of London.
The tube is one of the best ways to get around. Buy an Oyster card for cheaper rates. We're between Tottenham Court Road and Goodge Street. This map should help give you some idea of walking times.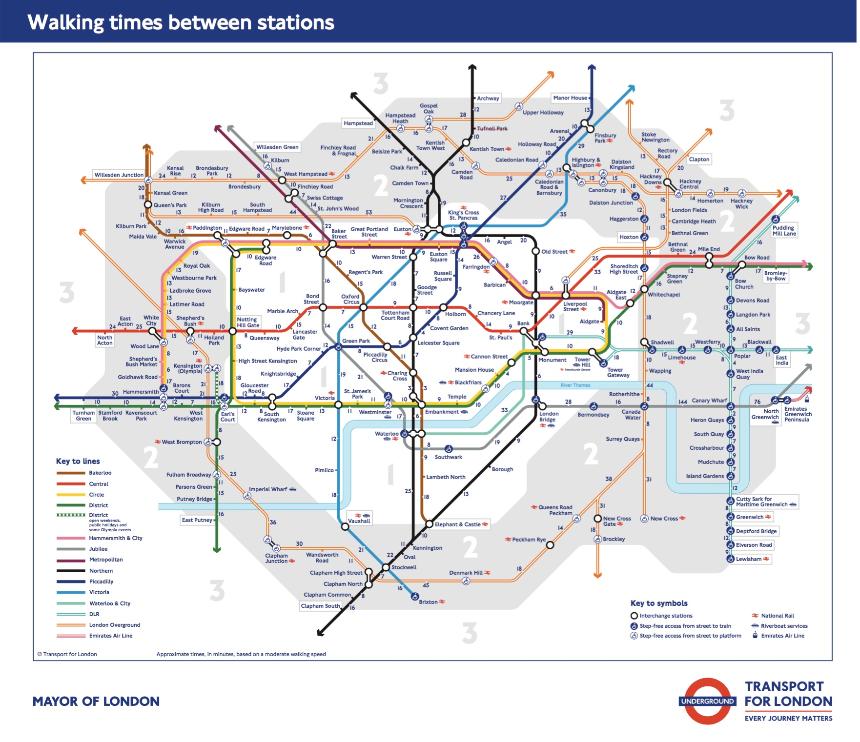 LONDON
It is an ancient city, dating back to Roman times. It is one of the greatest cities on earth. It stands in the centre of time on the Prime Meridian and draws in the best from East and West. The world sets its watch by London's Big Ben.
London is built on commerce and trades with the world. It gave the world modern banking, the stock exchange and insurance and it remains the world's financial hub. London is home to the Mother of Parliaments and has given sanctuary to ideas, to freedom of speech and thought, to religions and refugees from across the globe. London has the best theatre, the greatest concentration of museums, opera and art; a musical and literary heritage second to none. London has the first underwater tunnels, the first and biggest underground transport system, the first international exchange, the highest Ferris wheel, the biggest dome, the loftiest church and over 2,000 years of history. It has survived pestilence, fire and war. It has Roman walls, Norman towers, Tudor palaces, Renaissance splendour, Georgian loveliness, Victorian grandeur and breath-taking modern wonders.
It's no wonder millions of people every year flock to London and the finest artistic minds in the world were drawn here.
As capital cities go, it's also fairly safe, with a relatively low crime-rate. And now you can explore and experience its literature with us.

Visitor information
Major airports serving London are Heathrow, Gatwick, Stansted and Luton.
London has many mainline railway stations, with St Pancras being the international hub and a great way of getting into Europe.
The M25 London Orbital is a motorway around London and links it with other motorways including the M1, M2, M3, M4 and M11.
The fastest way to get around London is to use the London Underground - the Tube. But we love the bus. Take in the sights for around £1.50 per journey. You can no longer pay cash on buses, but get a travel oyster card. Or use a contactless debit or credit card - or ApplePay!

Other areas of Britain to consider.
Nick Hennegan, who created this tour, is from Birmingham, 120 miles north of London and the UK's second city. Worth a look and on the way take in Stratford-upon-Avon, birth (and death) place of William Shakespeare. Wales is a beautiful and unspoilt country, particularly around the Snowdonia National Park.
And check out our Blog for a brief report of a weekend in Deal, Kent and a few other potential out-of-town offers.
More suggestions to follow.
Visiting London?
There are some great books you can buy from Amazon on this page. We've read most of them!
And we're not listed on their website yet, but check out Visit London.com.